Well, it was sort of a rest day. A leisurely start to the day, followed by unloading and reloading the trailer with a reduced amount of equipment. I also organized the leftover maps by day and by course.
Tim and Phillip reduced the monitor stand by 2/3, and the monitors (TVs) went from six to two.
Later on, Jane and I went into Haverlock North to pick up my race packet and Callum, who had been off doing course setting for the day.
In the early evening, I set up a string course with controls for Callum to do punching practice on.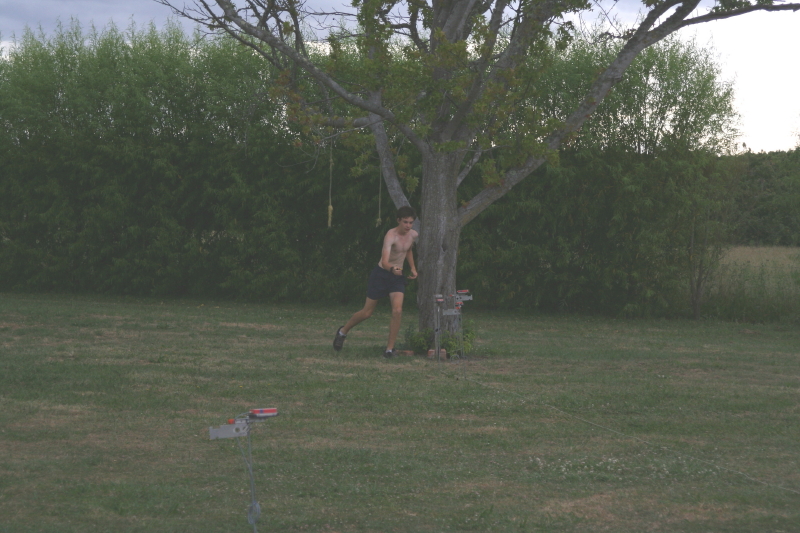 While my leg speed was slow, I have good punching technique, and I was pretty much staying ahead of the 10 second head start that Callum was spotting me.
Then, we switched it up, and I harassed Callum from behind, laughing all the way. Catherine joined us for several rounds as well. She also altered my USA top to give it a more flattering shape.