Oceania Carnival Long Distance race today. Not many pictures for some reason.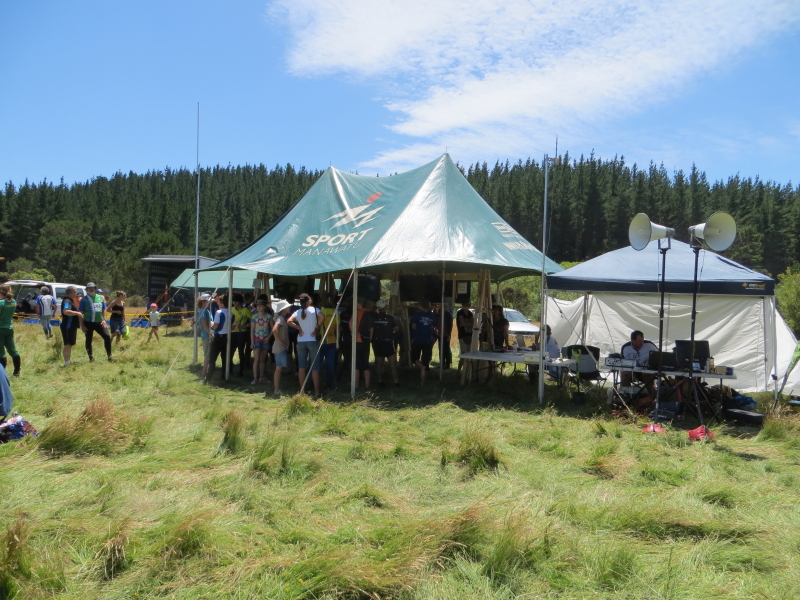 (Courtesy of P. Herries.)
The wind from yesterday had died down, but the sun was pretty hot. The same routine as the other days - set up, hang out, go out on a course.
Terrain description: Generally fast open mature pine forest, with some patches of native Manuka trees. Several extremely step and gnarly gorges are crossing the area.
Today, I got a bit confused on what my start time was, missing it by 10 minutes, even after getting a ride from Jane to close to the start. Embarrassed myself by thinking I was just a minute late, even running up to the next line. Oops! It took them another two minutes to realize what had happened, and so I was pulled out, in the nicest possible way, and assigned the last start of the day.
Turned out to be a good mistake, because I got to chat with some other W55s, including Bronwyn for the first time. Just before Bronwyn's start, she discovered that the sole of her shoe was partway off. So, another woman offered up her wrist band, and I pulled off the headband, and we tied her shoe together and off she went. Headband to the rescue again!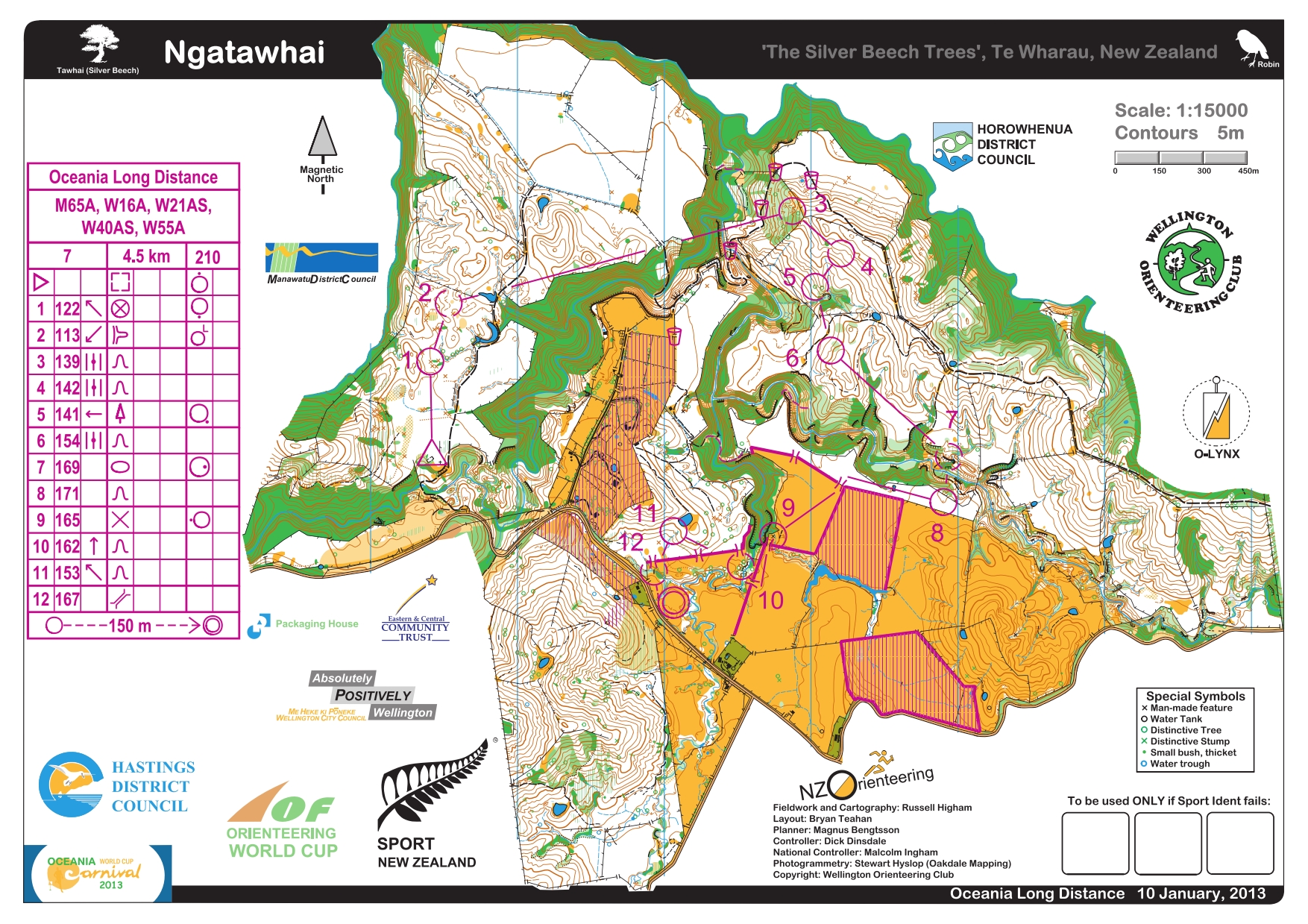 Then it was my turn. This terrain felt familiar, so I was a bit ticked off at myself when I messed up the first control. Settled in after that, but took the really long way to #3 and a bit of an adventure in the scruffy part to #7. Had not had enough to eat that day, and I bonked and stumbled my way around to the finish.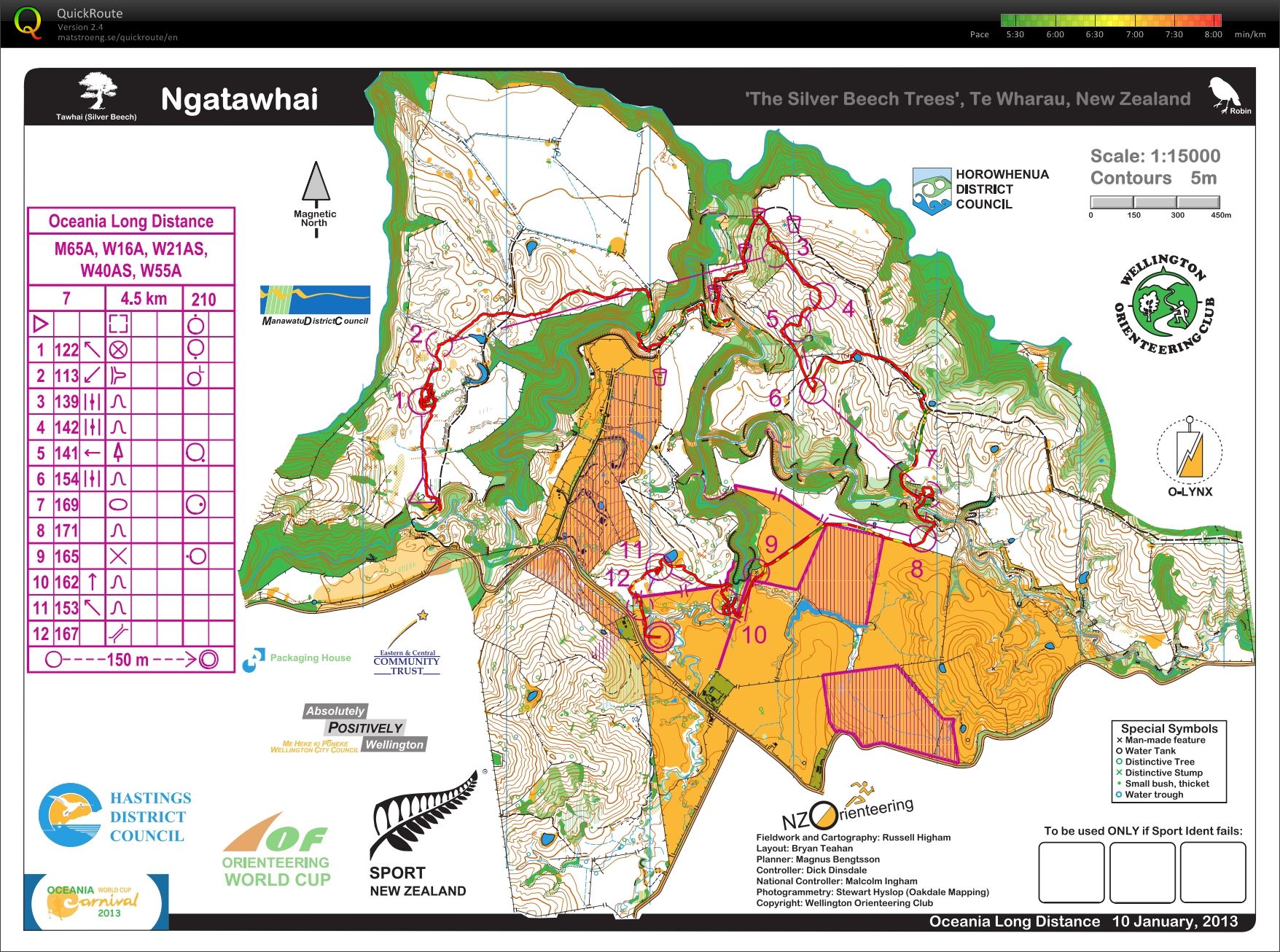 Race stats: 4.5 km, 210 m climb, 12 controls
Garmin distance: 4.73 miles with 275 m climb
Place: 22/27
Time: 1:58:36
Time lost: 14:19 minutes
Time per km: 26:00
Jumped into the pool at the motel when I got back. Refreshing!