World Cup Sprint Final followed by the Oceania Carnival Sprint in Wellington.
A great atmosphere with the spectators sitting on the built in bleachers facing the cricket pitch.
A hot day, and with a 4 pm start, I was suffering a bit in the heat. Thank goodness Jane was able to drive me to the start, otherwise, I would have been done before I got there. It was a long, uphill slog on pavement in direct sun. This wasn't the last time that Jane drove me to the start during the events, and it was much appreciated each and every time.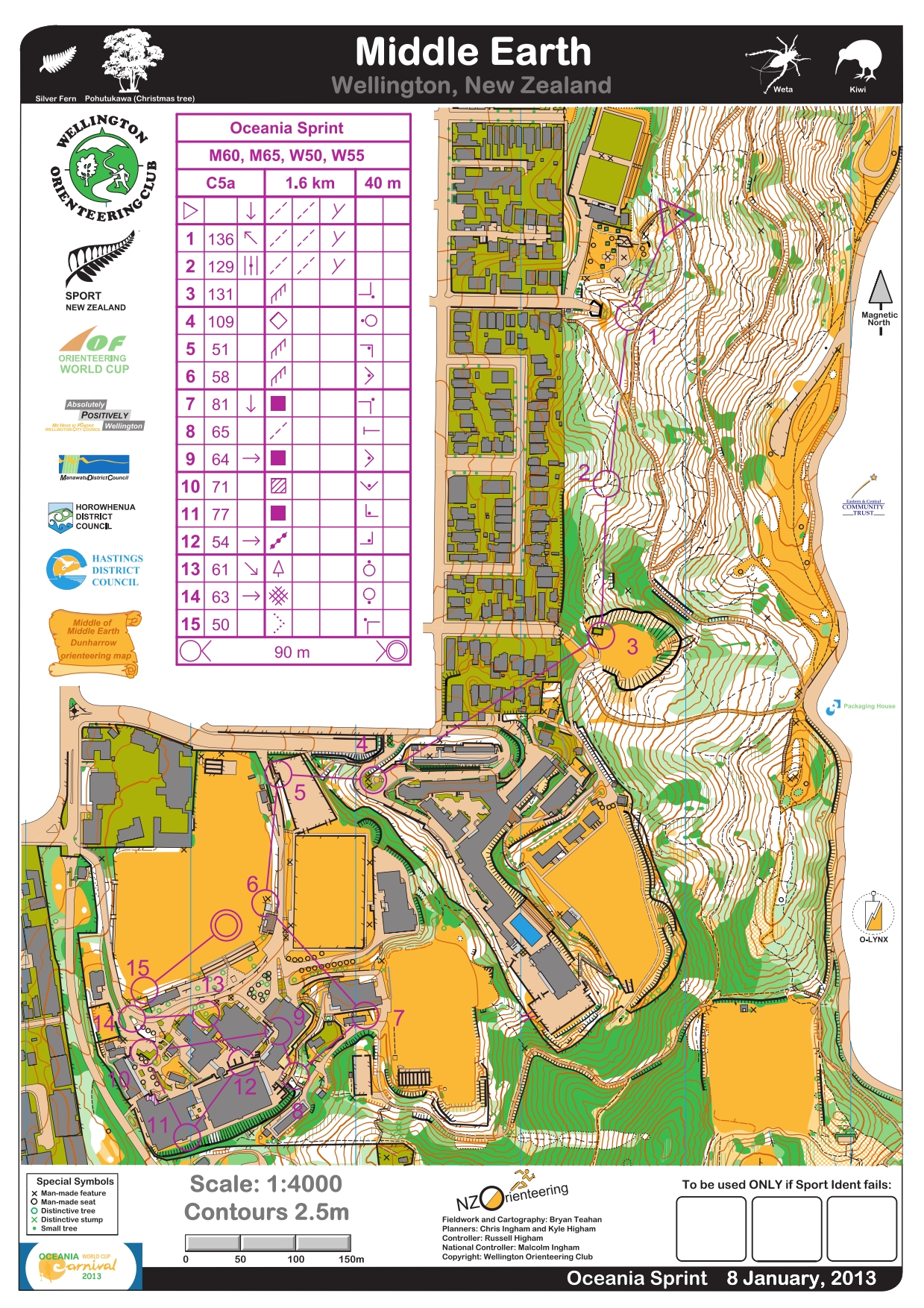 Terrain description: Parkland, playing fields and detailed school buildings.
First three controls in the woods, and then the rest were around the buildings. Lost a couple of minutes to 1, and then poor route choice/error to 4 and 10. Otherwise, I enjoyed running around the buildings and wished I were in better shape.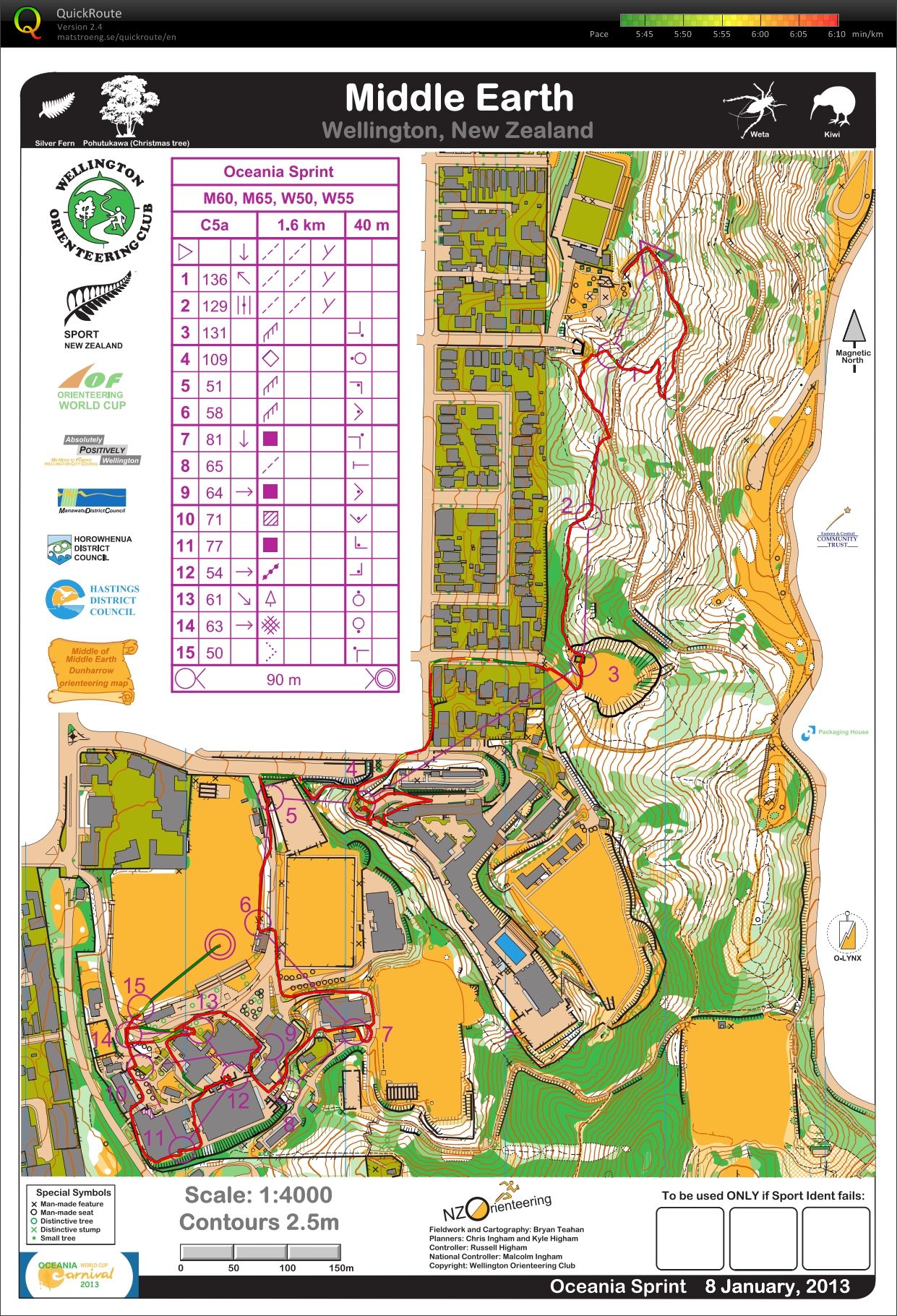 Race stats: 1.6 km, 40 m climb, 15 controls
Garmin distance: 1.71 miles with ? m climb
Place: 21/27
Time: 29:25
Time lost: 3:38 minutes
Time per km: 17:54
After packing up, Jane drove me to Mount Victoria for a panoramic view of the city.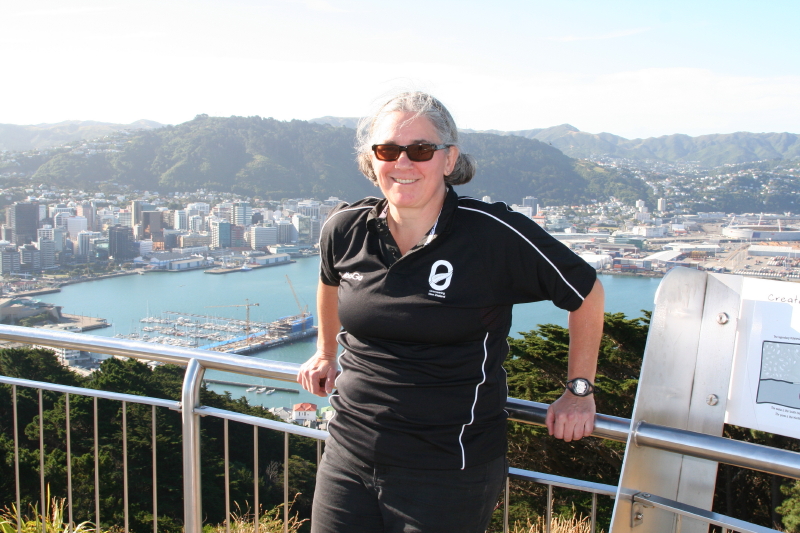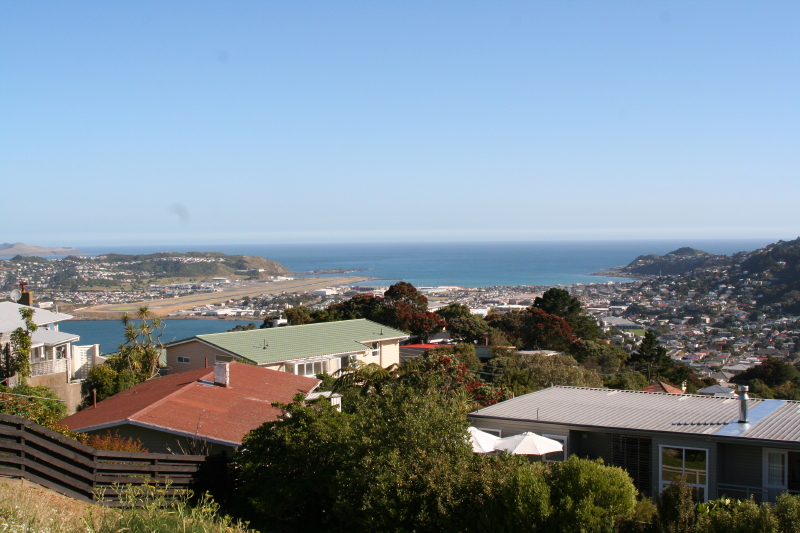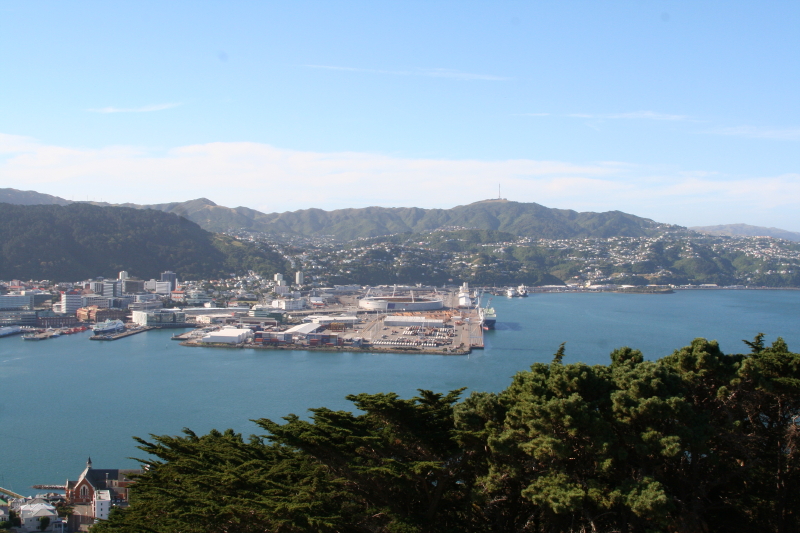 Then it was off to the Acorn Estate Motel in Masterton.