Day 4 - Monday 7th January 2013
1. -World Cup Sprint Qualification Race at Parliament, Wellington
2. -Oceania rest day Overnight: Johnsonville
We pulled into a new motel last night in Johnsonville, just outside of Wellington, the capital of New Zealand.
It took about an hour to get all of the sand out of my clothes. The antenna pole made for a fine drying rack.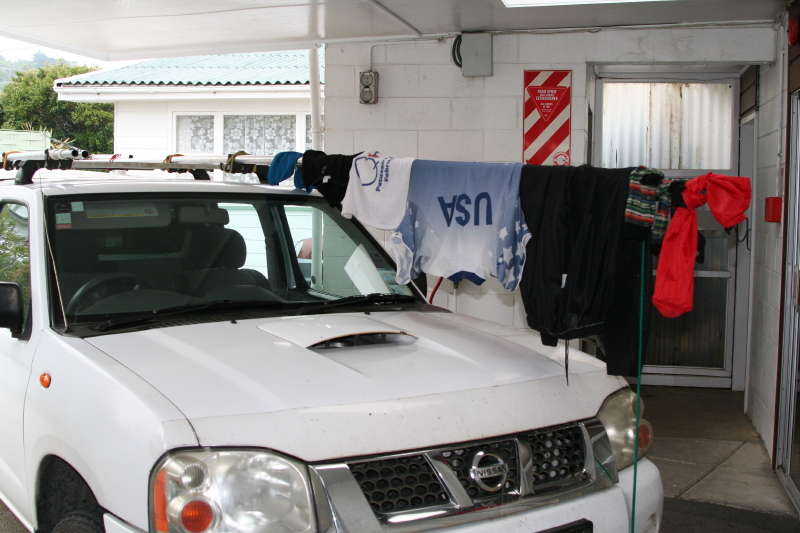 No races for me today, though you wouldn't exactly call it a rest day. This morning, it was off to the Parliament grounds for the WC Sprint Qualifying races.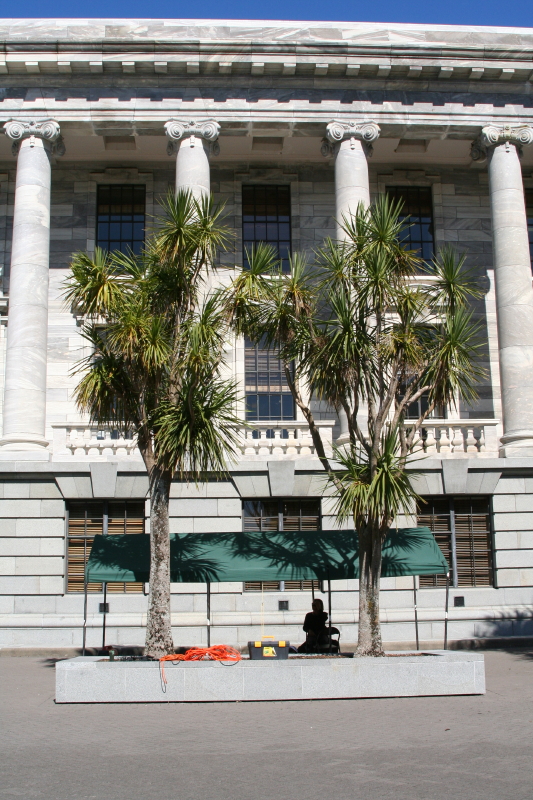 We set up in the pedestrian underpass but saw little action for the results screens,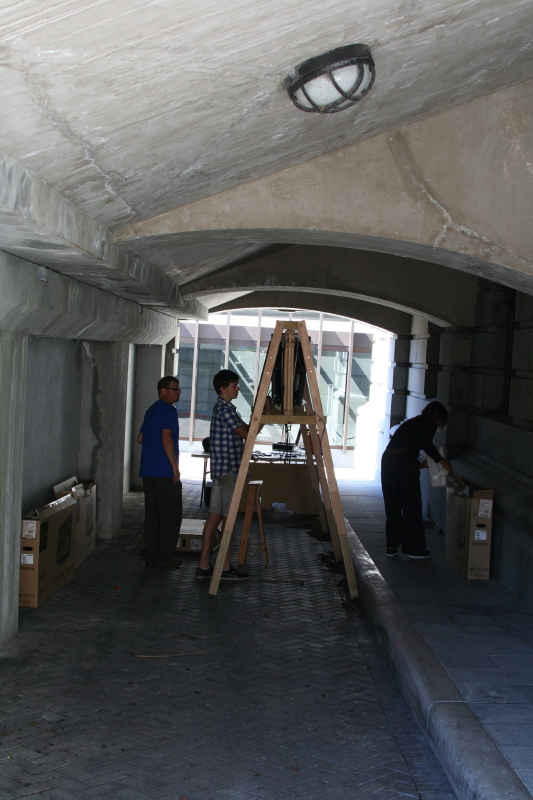 since the real action was outside. It was good practice for tomorrow though.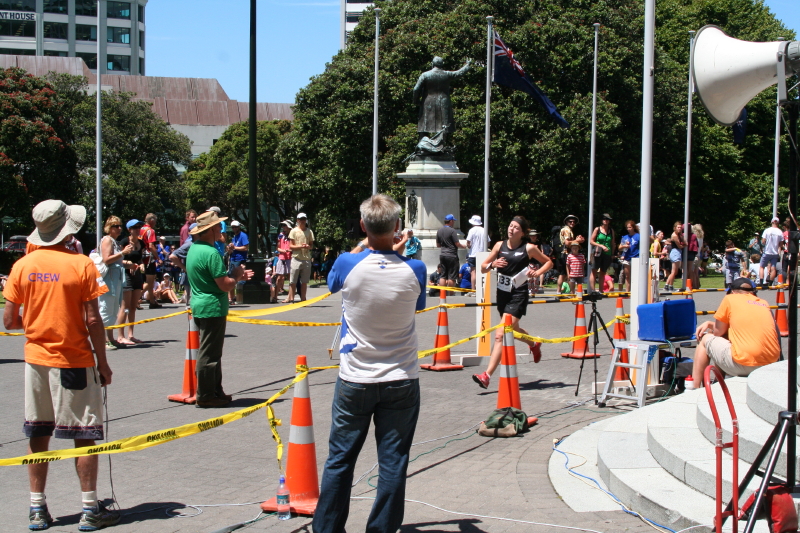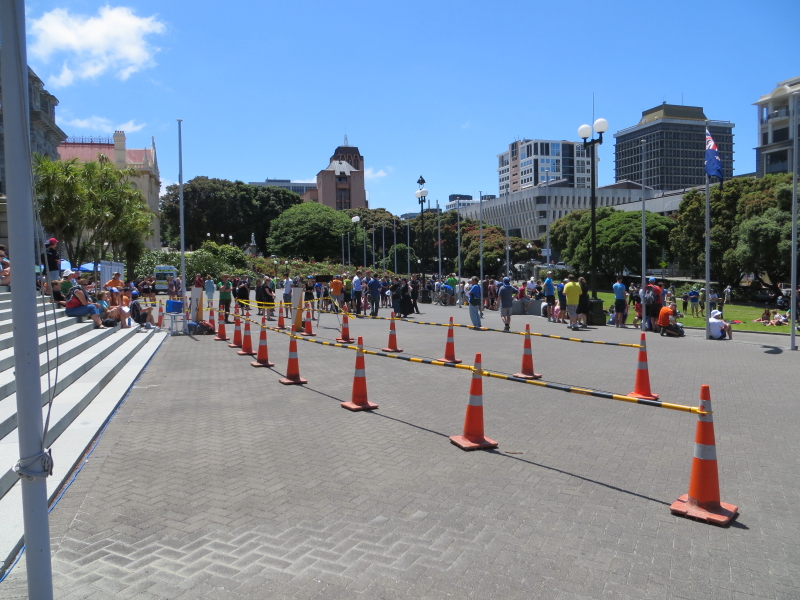 (Courtesy of P. Herries.)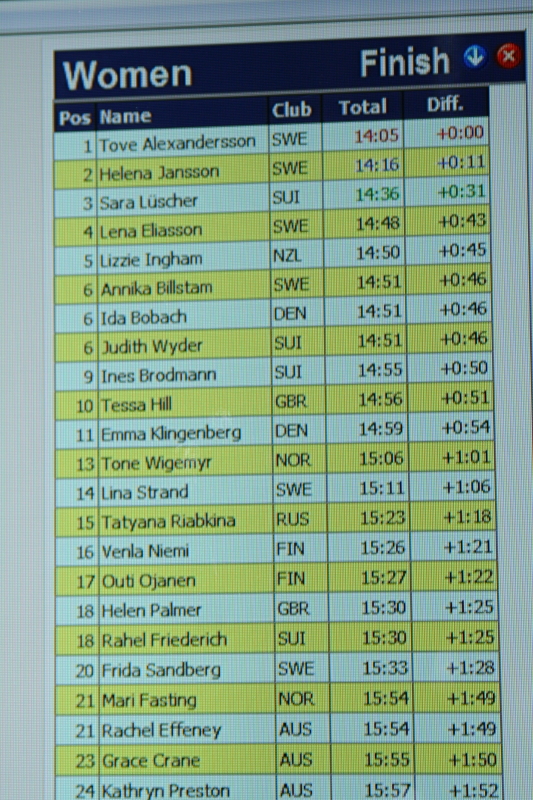 Here is the map from the second part of the women's qualifier.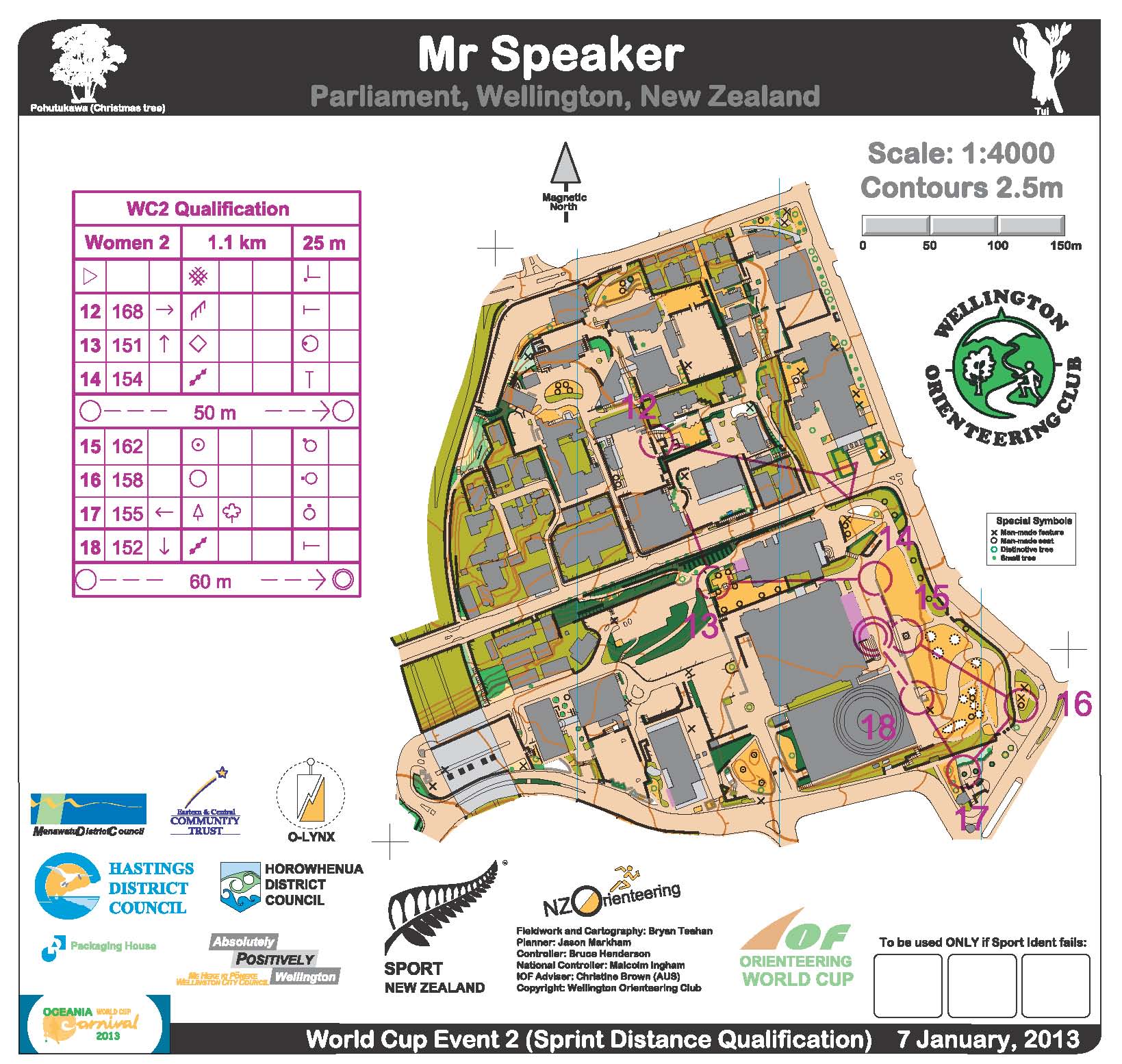 Besides unloading, setting up, and loading up again, I took a few trips down the hill to the facilities, so I'll call that my hill workout for the day.