Today was the World Cup Middle Distance event followed by the Oceania Middle Distance Champs, so another early start to the day. Nice and quiet at this time of the day.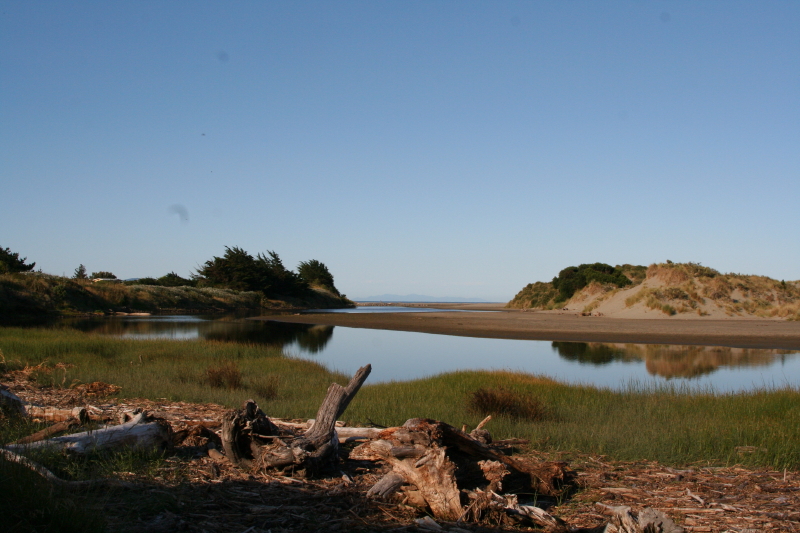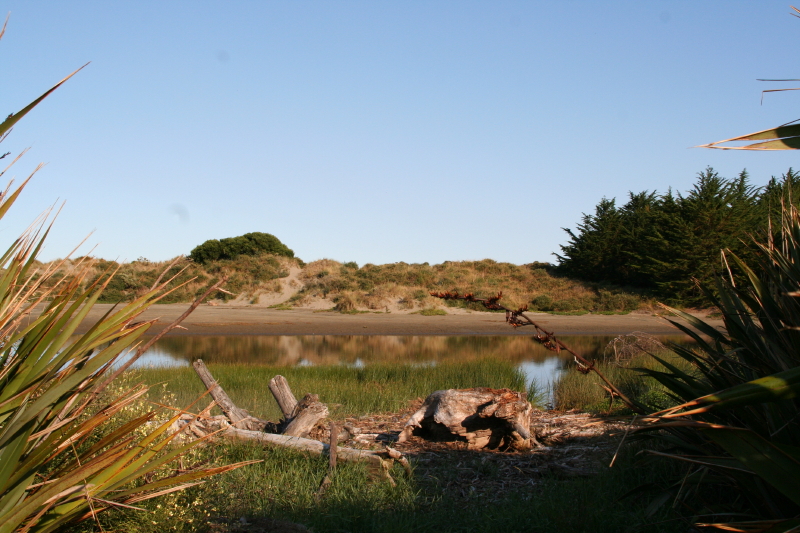 Monitors set up..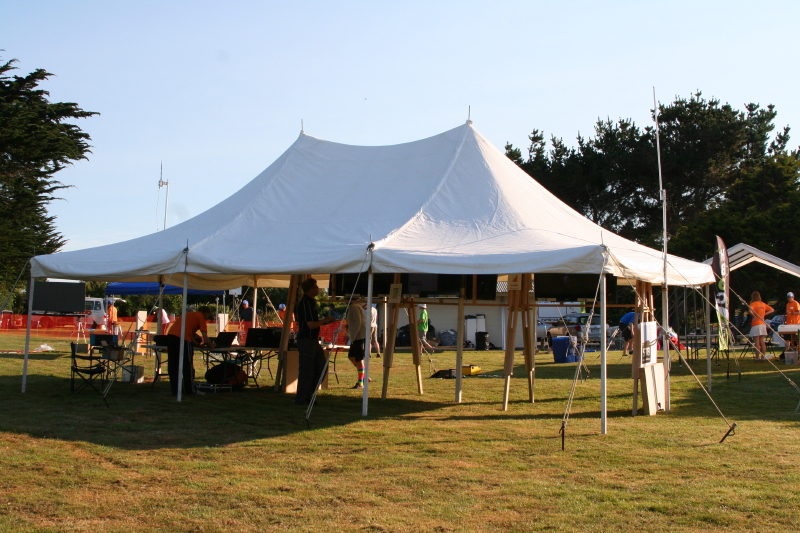 and tweaking things on the computer.
Magnus and Rob setting up the finish.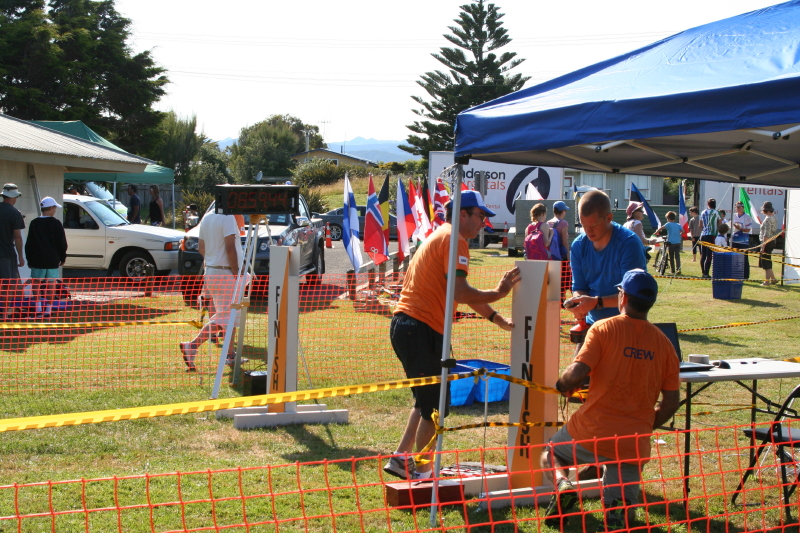 The country flags.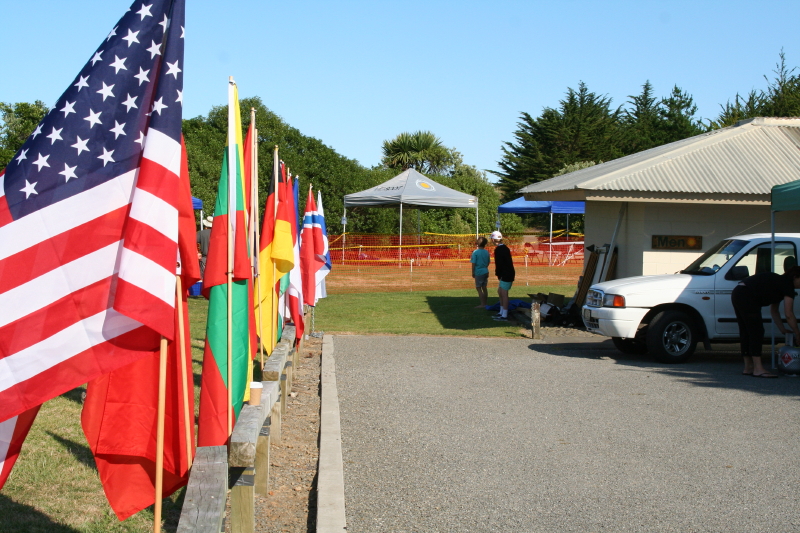 The SportIdent team, led by Rolf.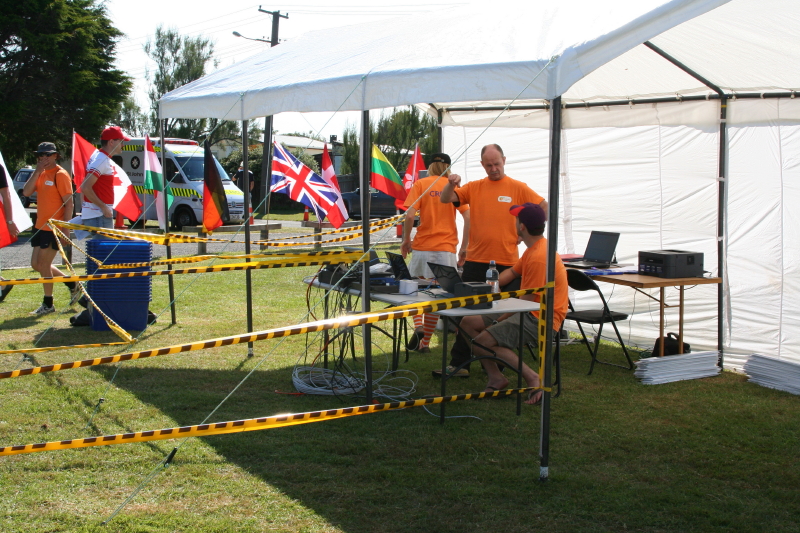 The large screen, part of the audio/visual package provided by (another) Phil. He had never been to an orienteering event, but he caught on quickly.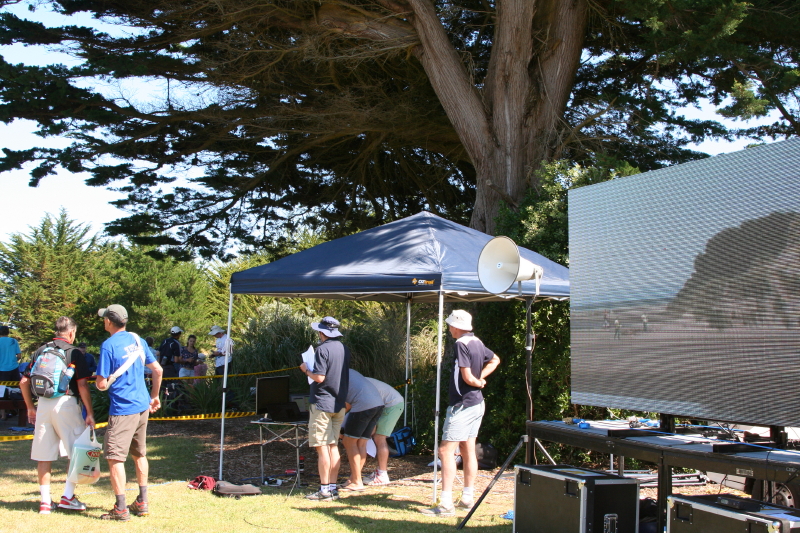 There was a great spectator area, though it was too bad that the spectator control wasn't actually out in the open.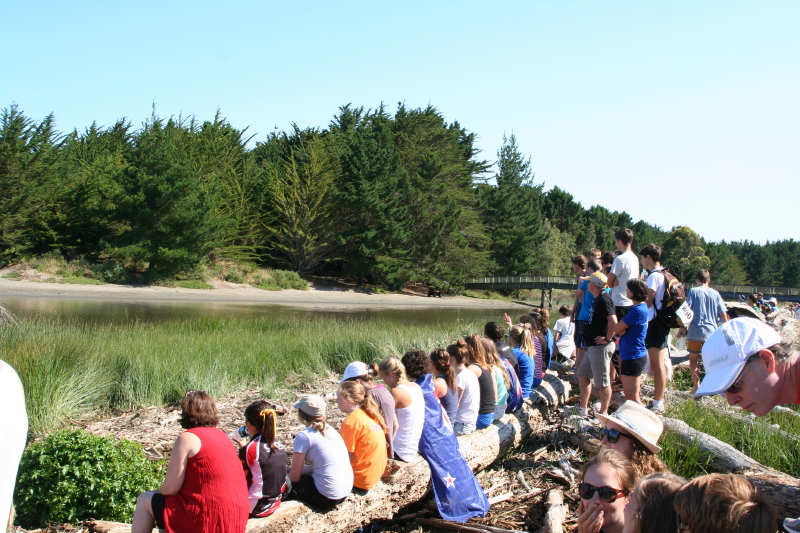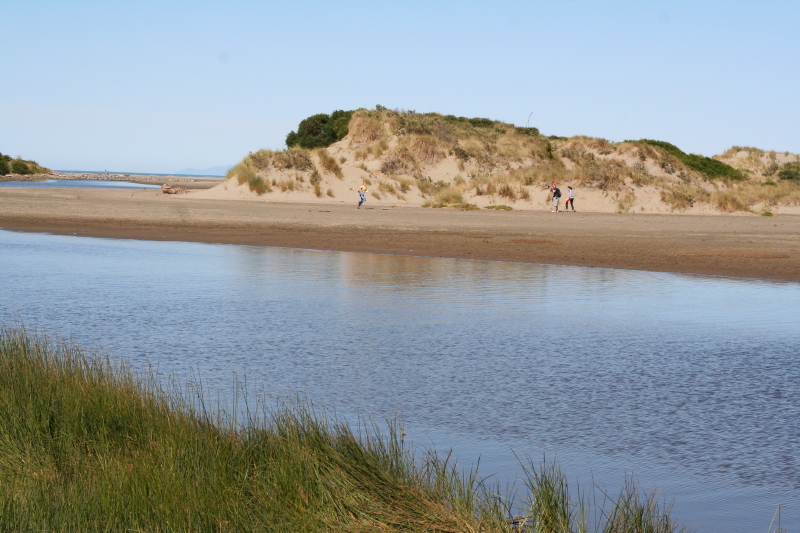 Canadian, Carol Ross finishing the middle distance.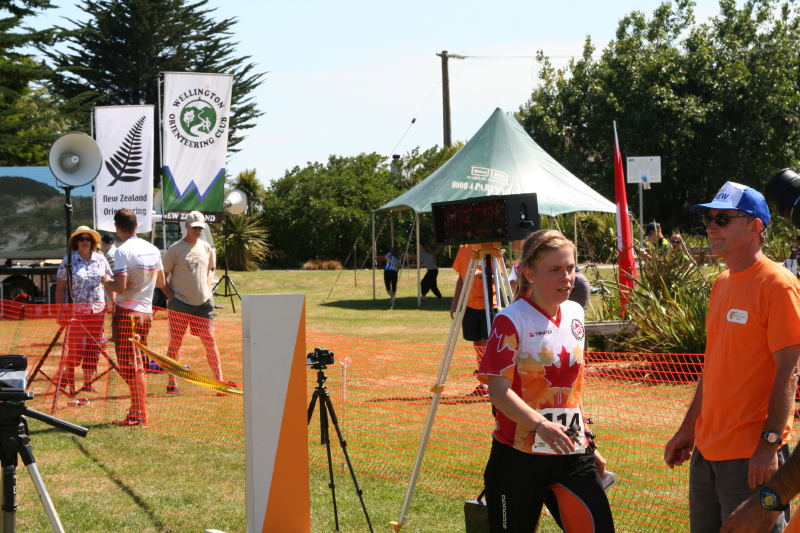 USA's Matt Scott running towards the finish.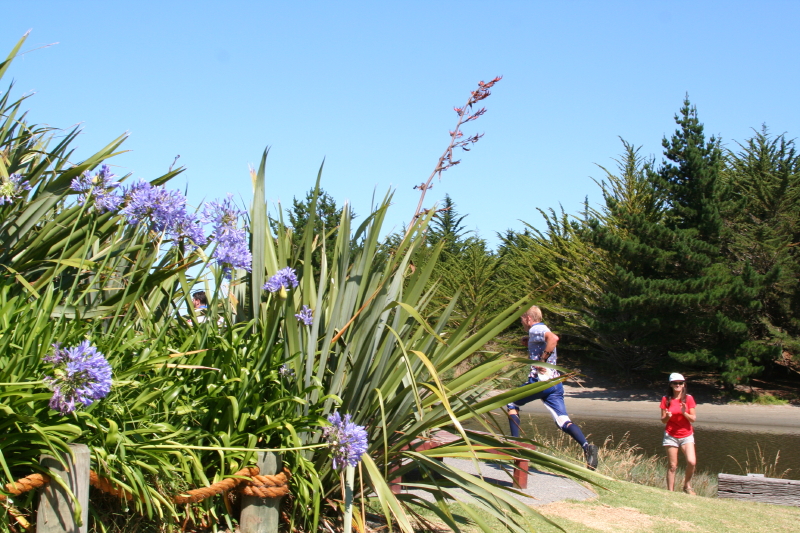 The WC arena was wonderful with lots of open, flat area for the set up and spectating. Rick W. (USA) watching the action in the foreground.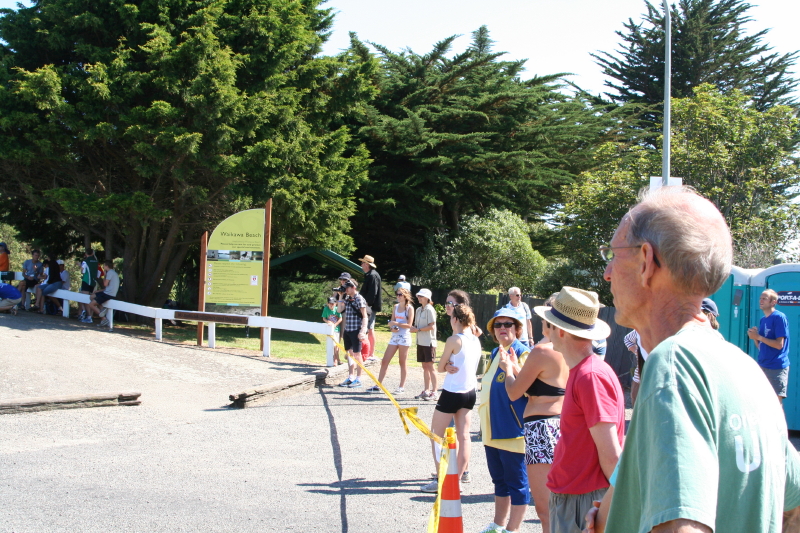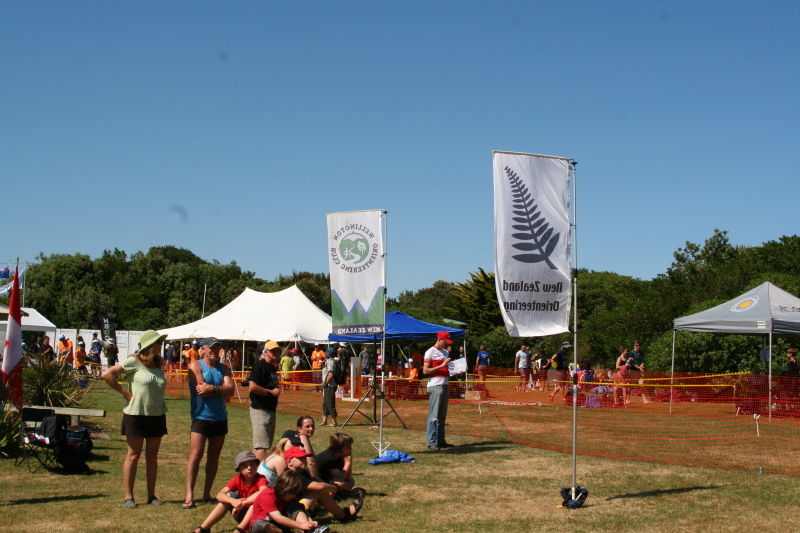 Unfortunately, the start and finish area for the open races later on were across the river, so the action was more spread out. This allowed for some quiet time to refuel, and figure out was was wrong with the keyboard.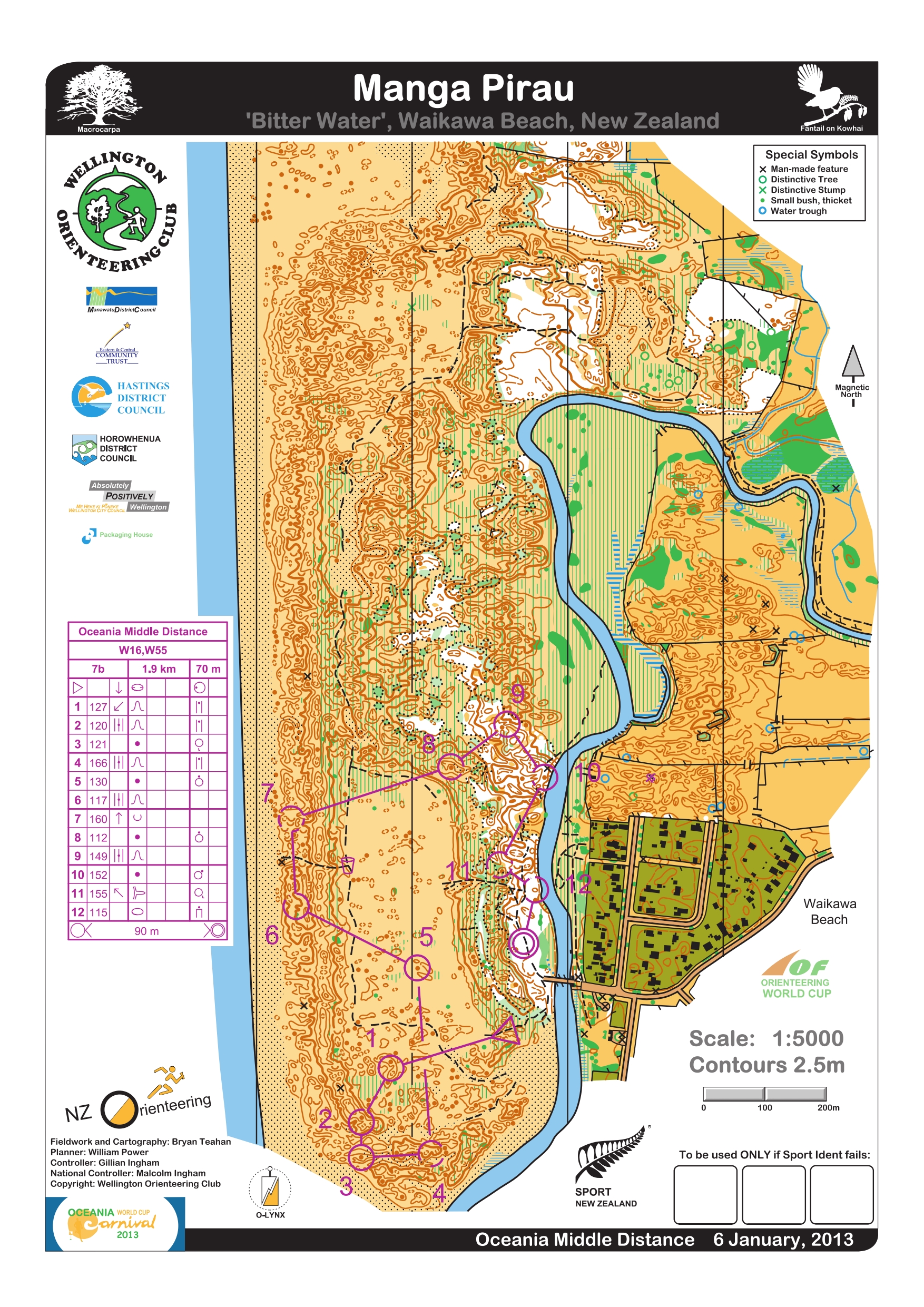 Terrain description: Complex Sand Dune terrain, including open dunes, both sandy and covered in marram grass and/or lupin, macrocarpa and radiata pine forest. Some areas of very intricate contour detail.
I missed my start and ended up going out near the end of the start window at 16:50.
Just a handful of W18 left besides me.
The start triangle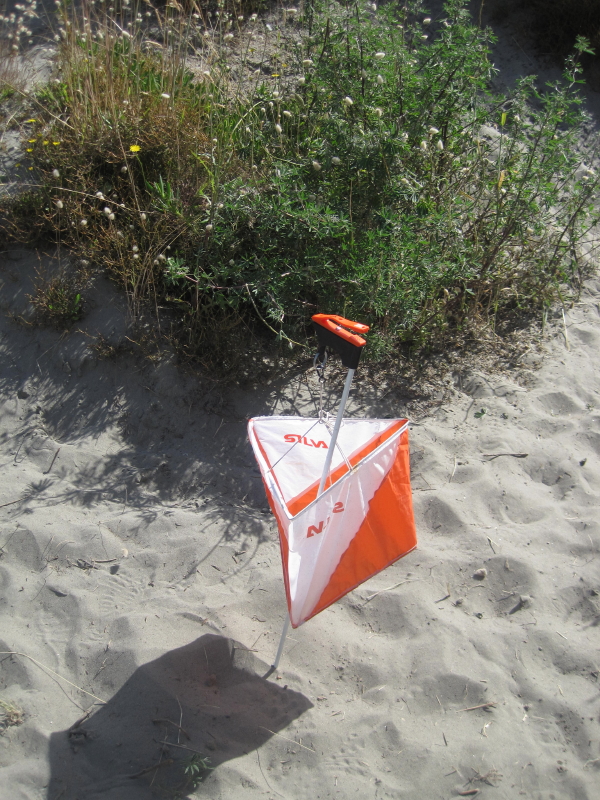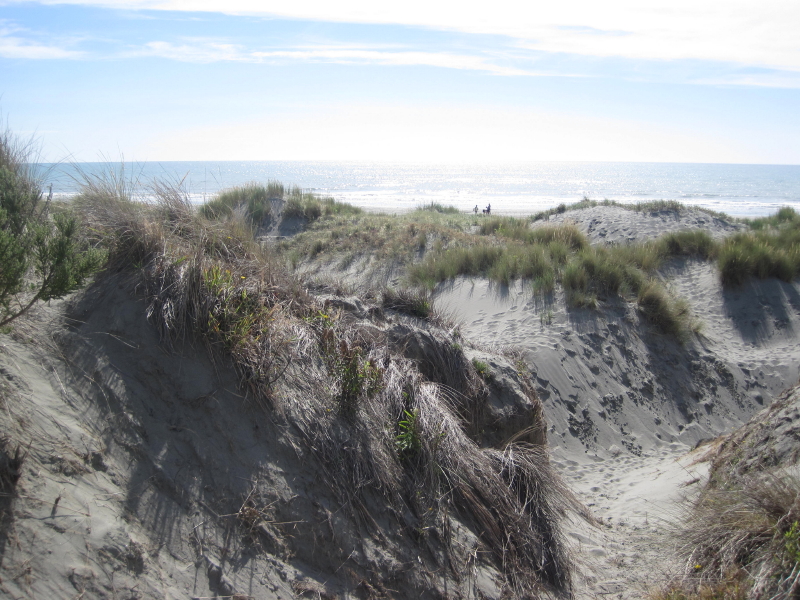 The first seven controls were in the sand dunes, and while I found #1 easily enough, I totally hosed #2, including having to make a steep ascent back up a dune to make matters worse. I pretty much was covered with sand by this time.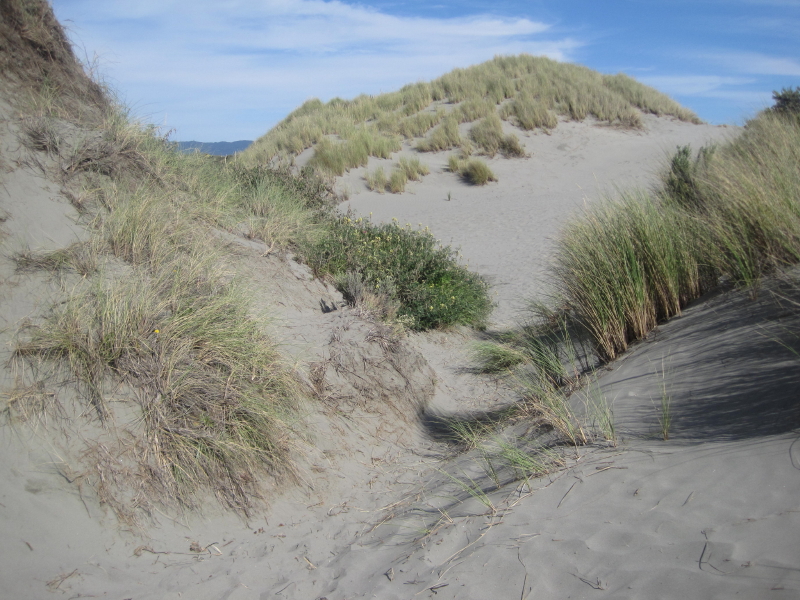 A torturous climb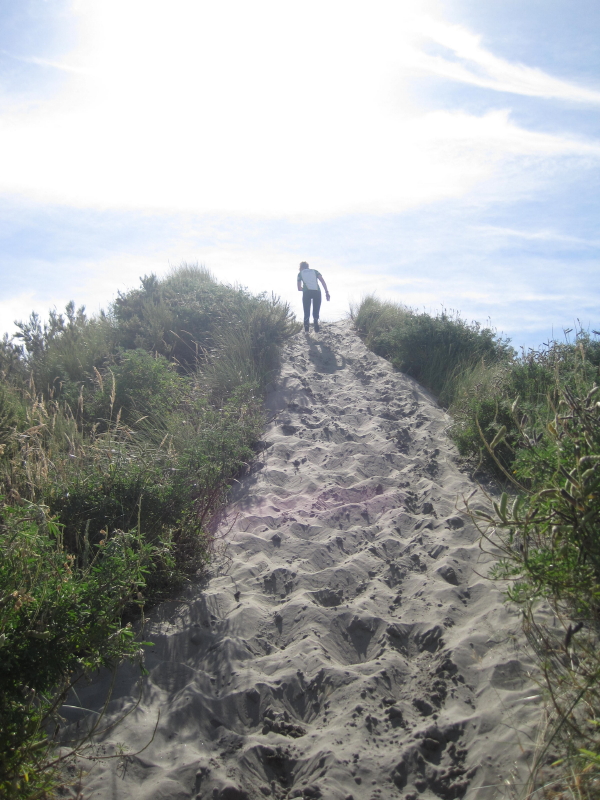 Settled down for a few controls, and then had a mini adventure finding #7. At that point, I decided that I had sand everywhere already, so why not take a dip into the sea, and so I did.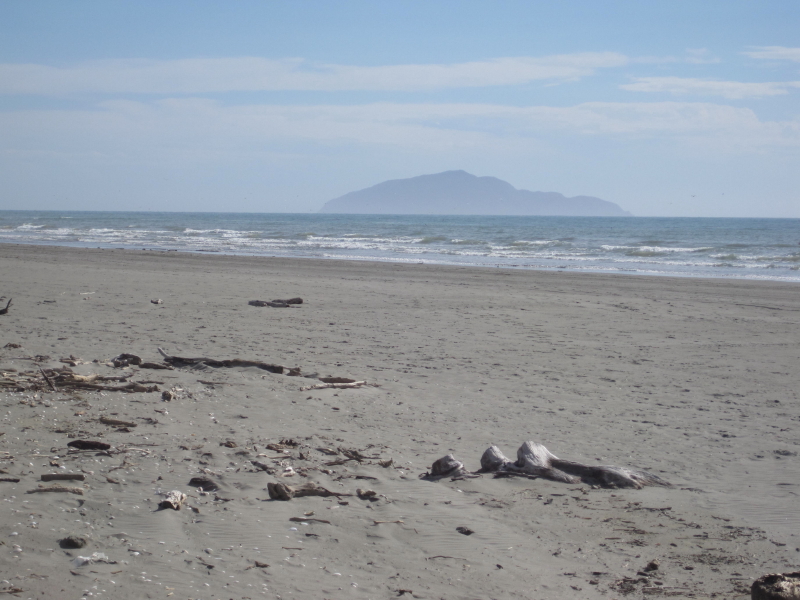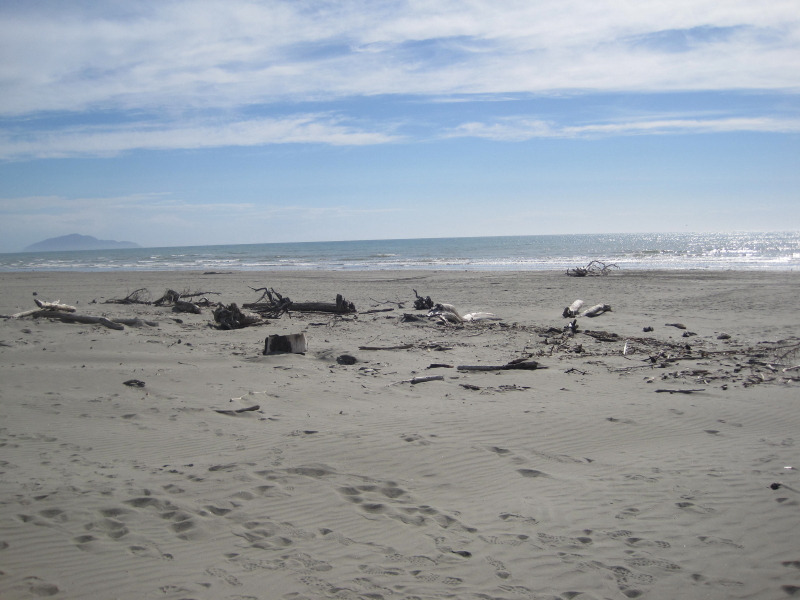 Not wanting the news reports to talk about how I drowned while on an orienteering course, I only went in up to my hips and then let the waves splash up on me.
Post swim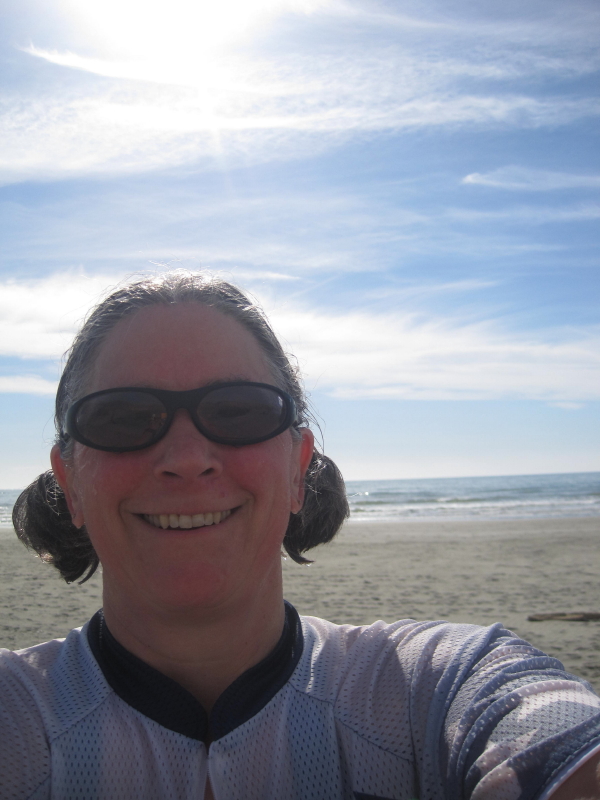 Feeling refreshed, I headed off to complete the rest of the course. Unfortunately, I could not find #9, even though I tried to relocate from #10. Since it was getting close to the course closing time, I headed back in. I considered swimming across the river north of #12, but I sunk up to my knees in mud, so I abandoned that plan.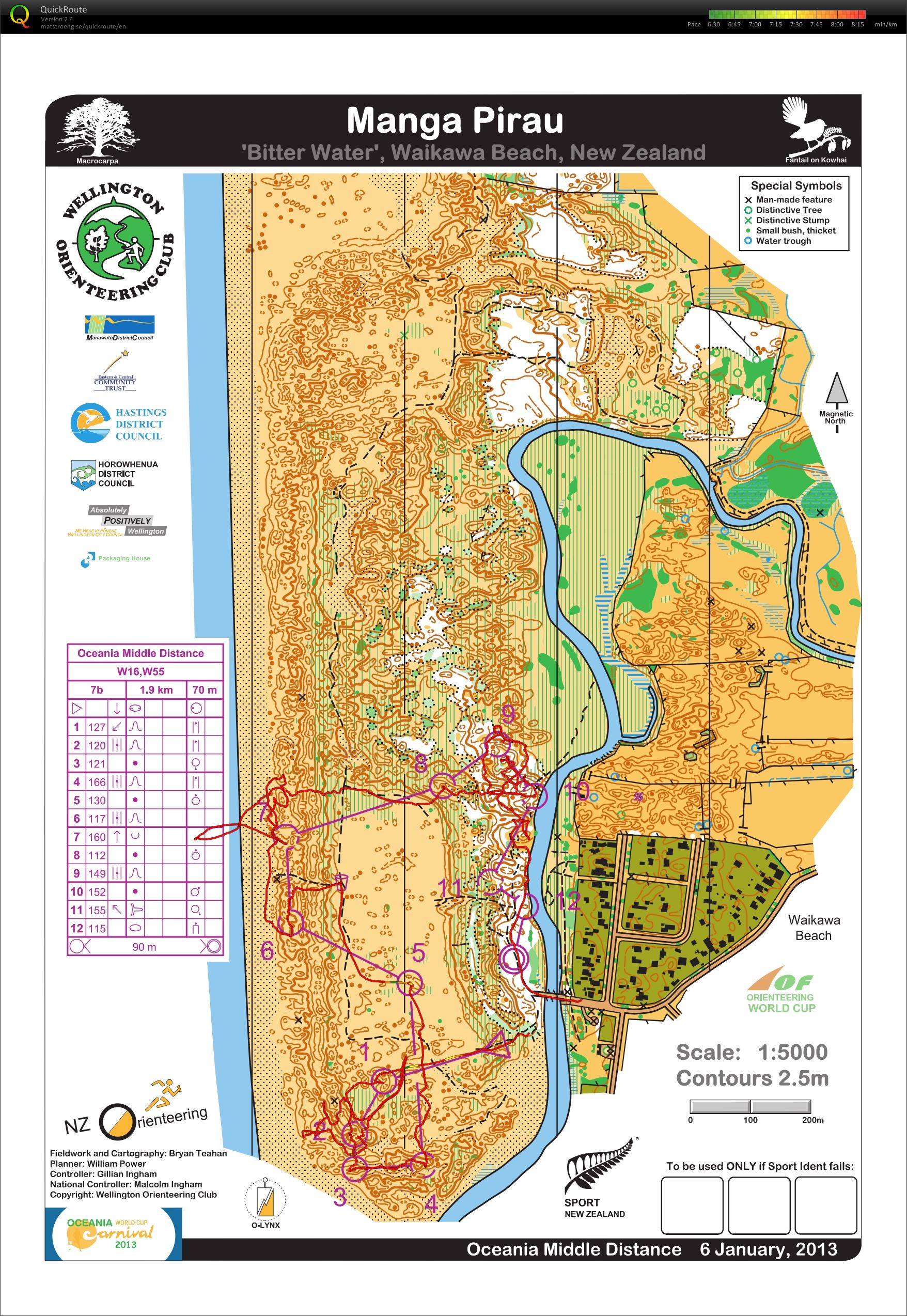 Failed to find all of the controls, but I gave myself a passing grade on the having fun part, finishing with a big smile on my face.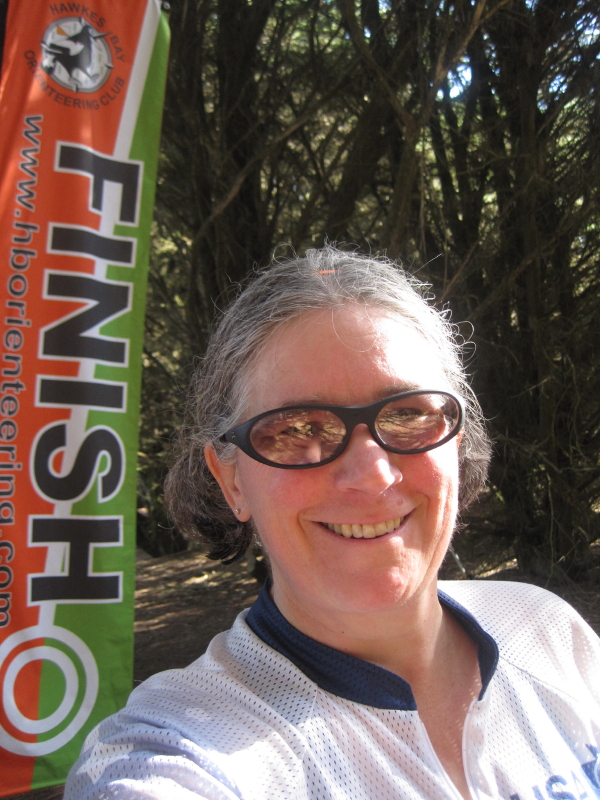 I have to admit that I was a bit smug when I saw the course distances for the events. I was relieved they were so short and with minimal climb, and I figured that I could finish that distance each day, even if I wasn't in top shape. Little did I know how the terrain would kick my butt each day!
Race stats: 1.9 km, 70 m climb, 12 controls
Garmin distance: 2.95 miles with 5 m climb
Place: MP
Time: 1:20:53 including walk to download
Time lost: 5 minutes to take a dip in the Tasman Sea, ~10 more at controls 1 & 7.
Time per km: n/a
I believe this is my favorite sequence of pictures - Jane, enjoying a hop and a skip.