OK, I am pretty sure I was mocked when I broke out the camera to take pictures of the milk cows crossing (blocking) the road on the way to the meet, but, hey, I can live with that.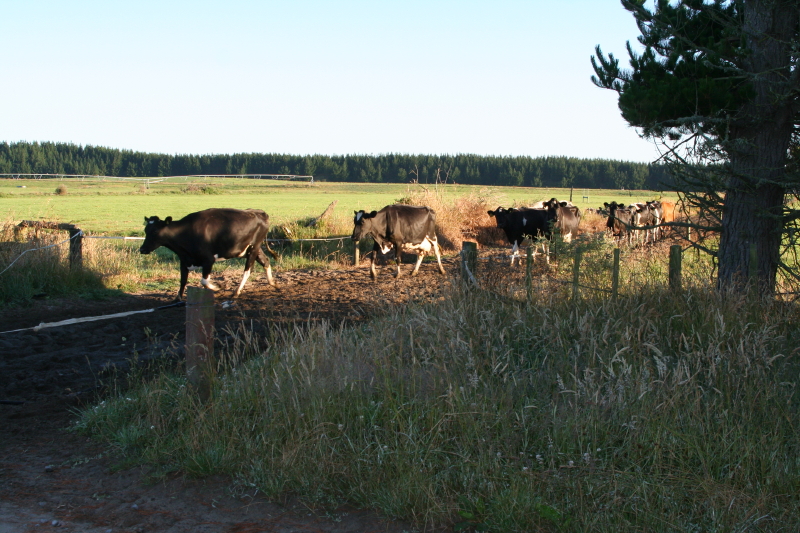 The tent setup.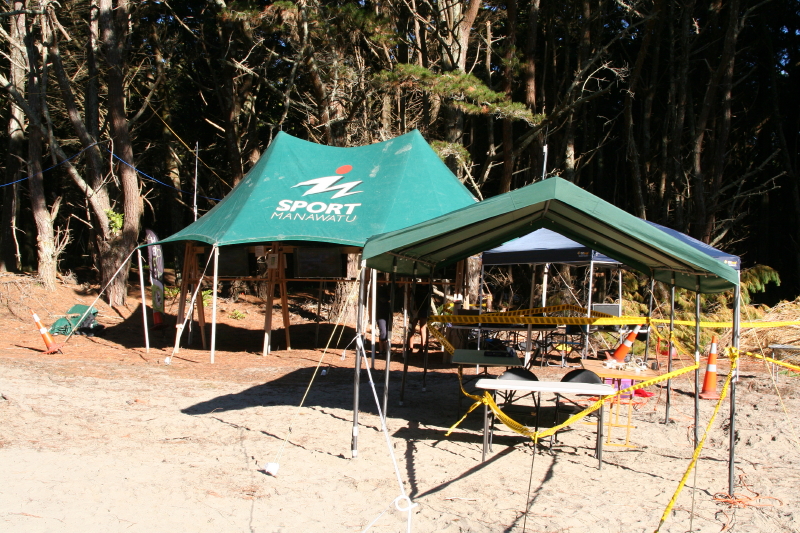 The frog pond at the Finish.
Me, showing the run in to the Finish, and practicing not falling in when I finish later for real. There was speculation on whether someone (me) would end up in the pond.
Tim, whom I traveled with as well, getting the video camera set up.
The event director, burying cable.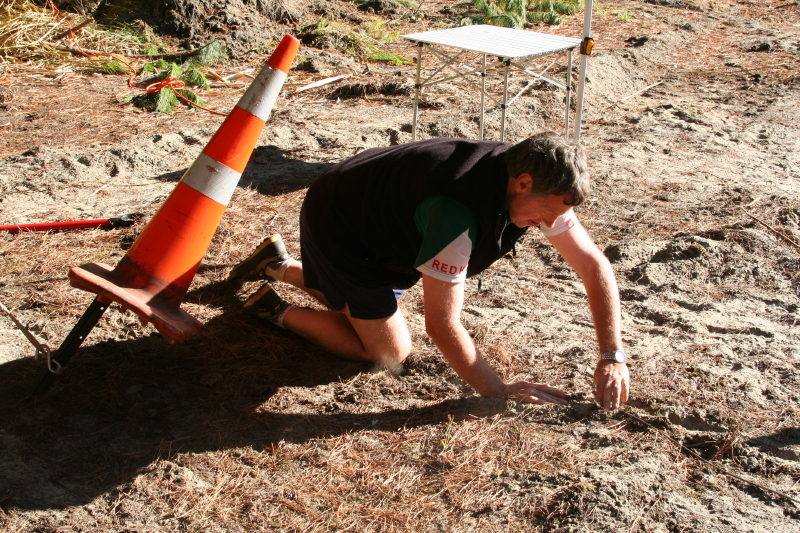 Phillip and Tim consulting.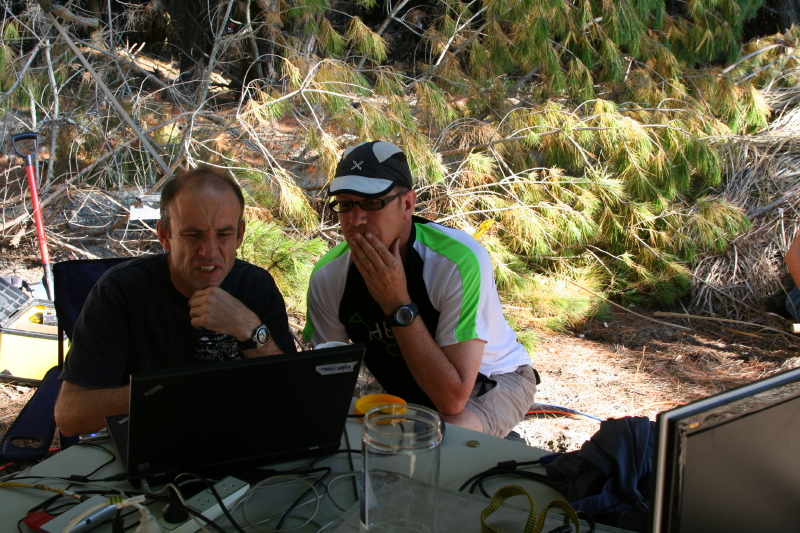 Tim's daughter, Sarah, who was there for the weekend events, but had to work the week in between. She was missed when she wasn't there, and not just for the fact that she was another set of hands.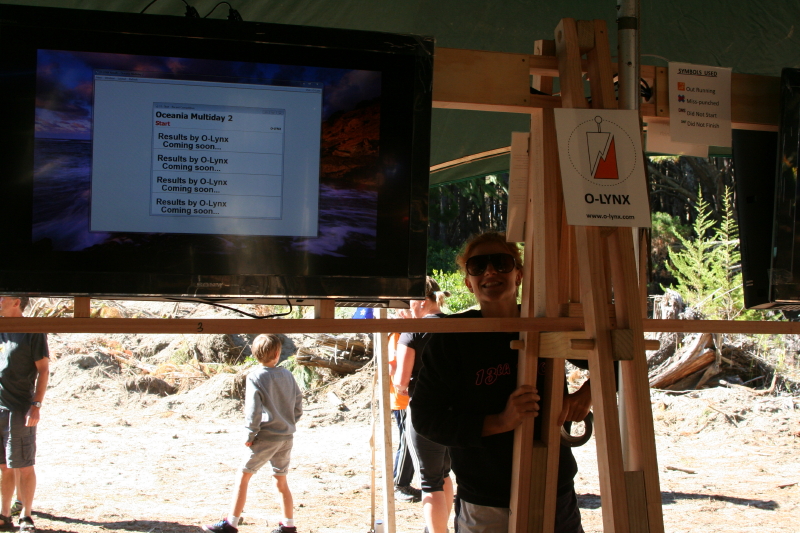 Two Junior Girls finishing strong - note the extra arm on the right.
And, the two girls separated.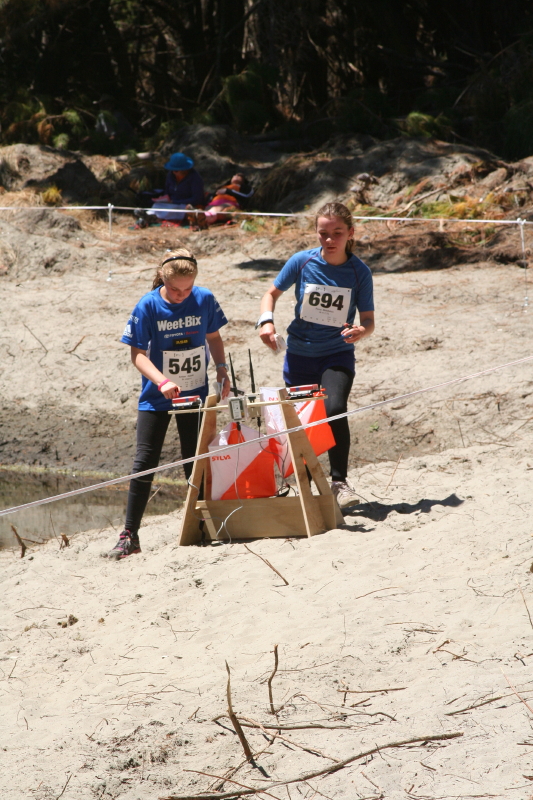 The Live Results - looking great!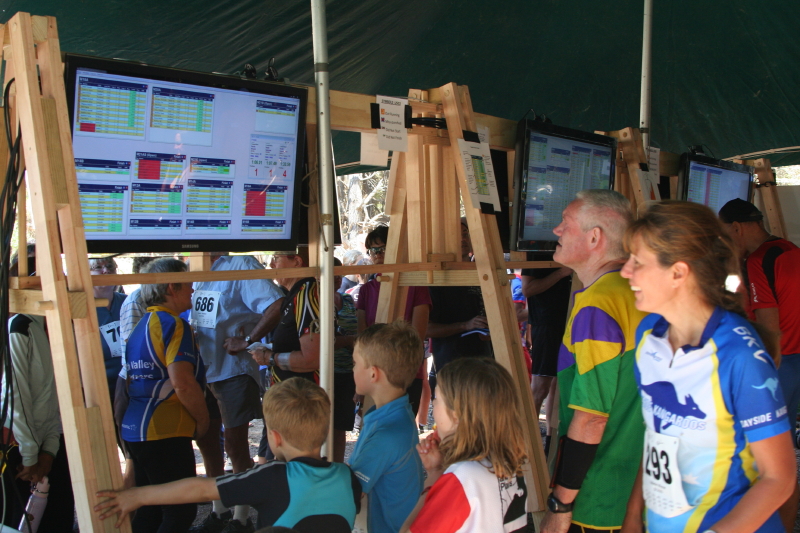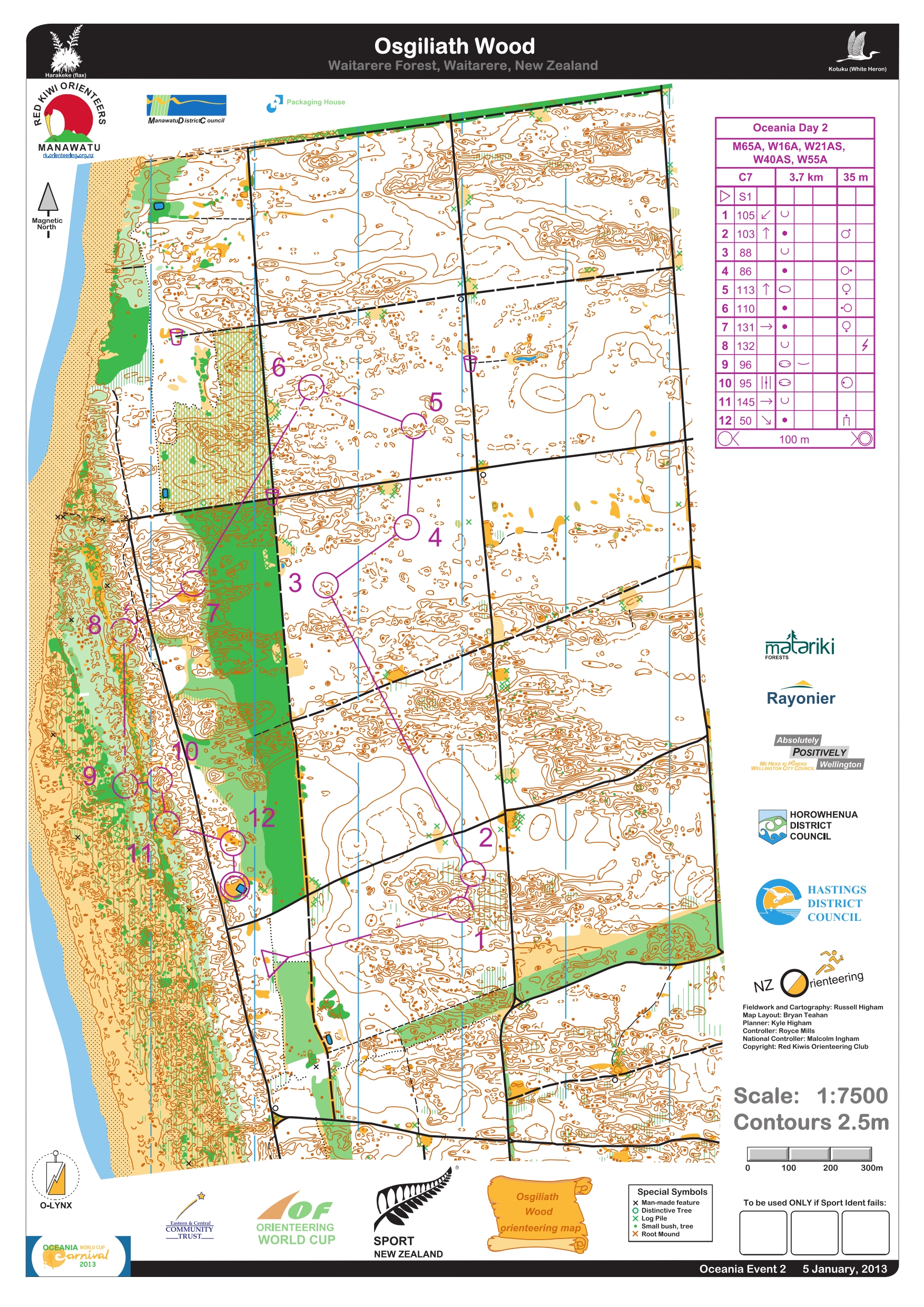 Terrain description: Generally fast open mature pine forest on flat to rolling sand dunes. There is a coastal strip of macrocarpa trees (low visibility), and coastal dunes with mixed vegetation and variable runability, but good visibility. Parts of the forest were used for filming Ogiliath Wood scenes for the 'Lord of the Rings: The Return of the King' (2003).
Traded in the Moscow compass from yesterday for a Silva. I am used to the angle of the Silva. Didn't drift to the right as much today, and the error to 6 was because I went into the area with no real plan - well, I had a plan - just not a good one since the plan was that I would surely find the control someway, somehow. I knew that 8-11 would be tough, and I didn't give it enough respect and paid the price from 9-10 - I had no real plan which = Bad plan!! I eventually found a control, which was not mine and was additionally on the ground about 2 feet away from the control stand. Since I was not in the money, I stopped and removed my headband and secured the control to the stand. I found my control soon after, in much denser woods then I expected it to be, and finished strong after that. Tore around the finish on the inside lane, passing at least one, an maybe two other ladies, and I didn't even come close to falling into the water! Later on, I retrieved my headband from the control collectors, and it would be used for good on another day...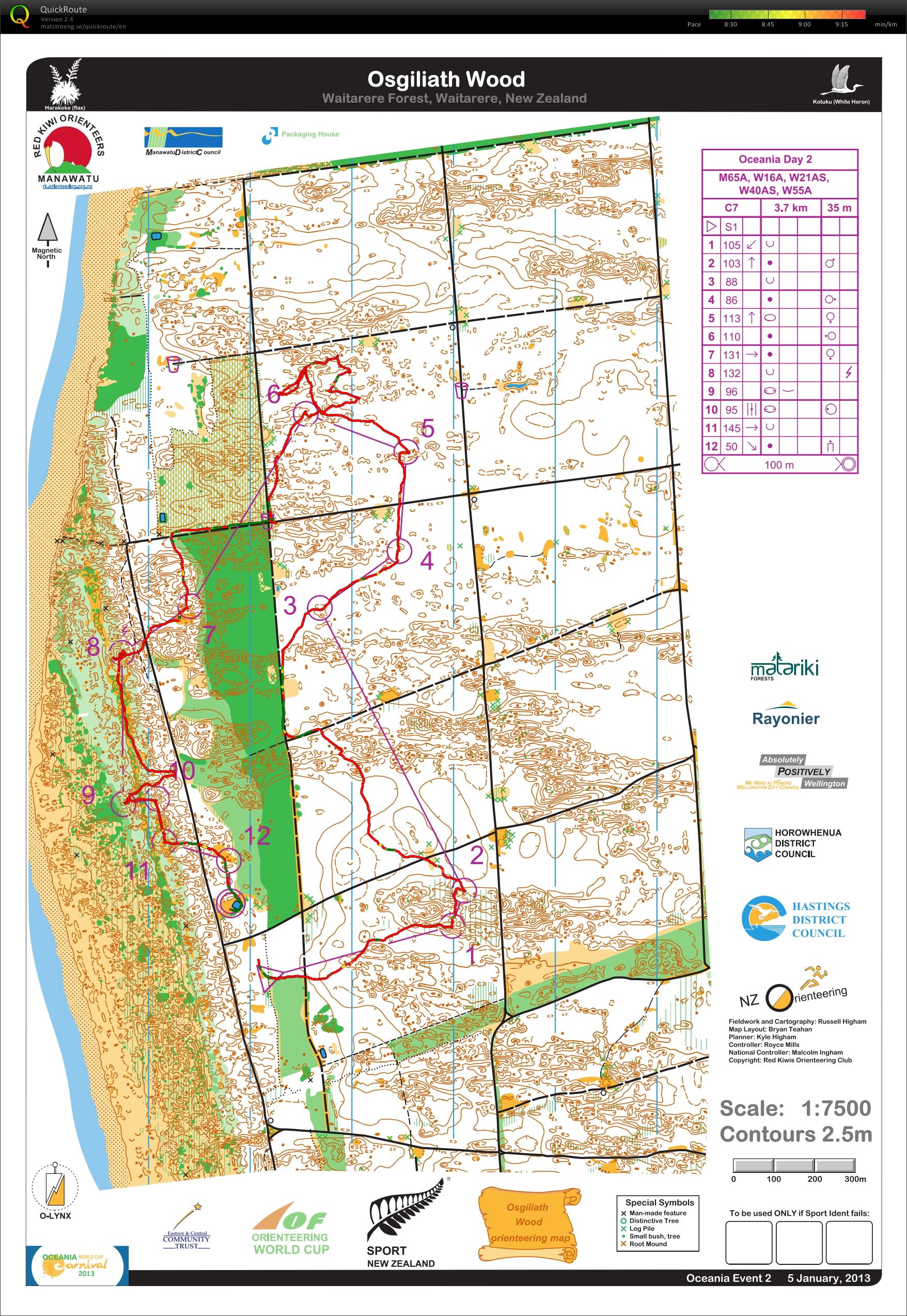 Race stats: 3.7 km, 35 m climb, 12 controls
Garmin distance: 3.57 miles with 3 m climb
Place: 25/28
Time: 1:15:01
Time lost: 14:24 minutes
Time per km: 20:22
At the end of the day, we showed that the monitor stand could be dismantled in about 90 seconds. Very cool!