On the road to the event site early. I don't remember the time each day, but it was usually between 5 and 6 AM. I really enjoyed the quiet time at the event site each day before the crowd showed up.
Once on site each day, the trailer was unloaded, the master radio was set up and Phillip would go put the radio controls out, while the rest of us would get the computers and monitors set up. Then the tweaking would begin.
Not many pictures from the first day. The 1st and 4th are courtesy of P. Herries.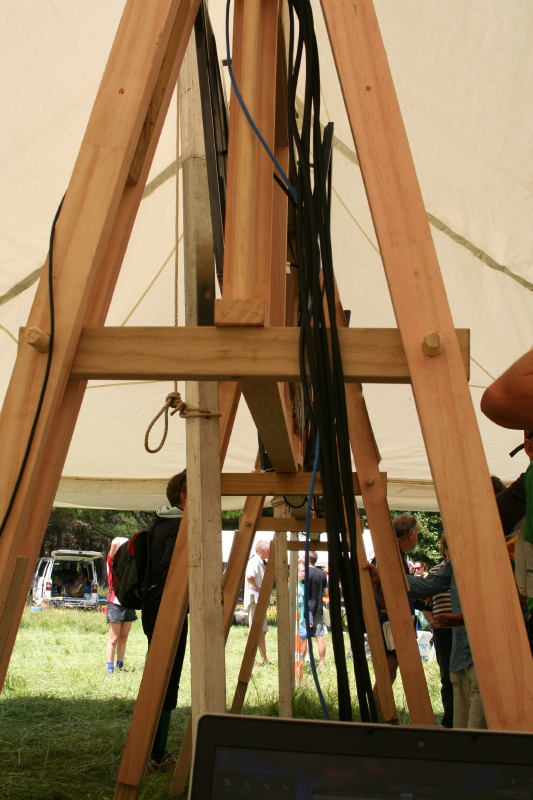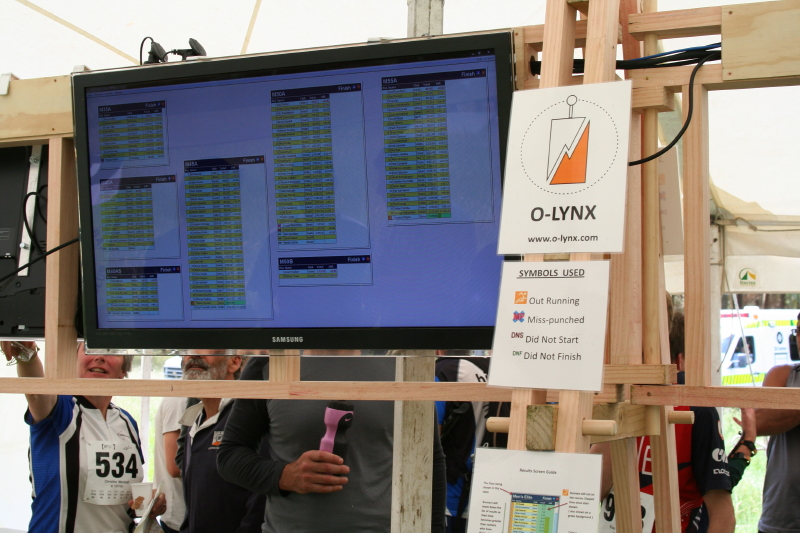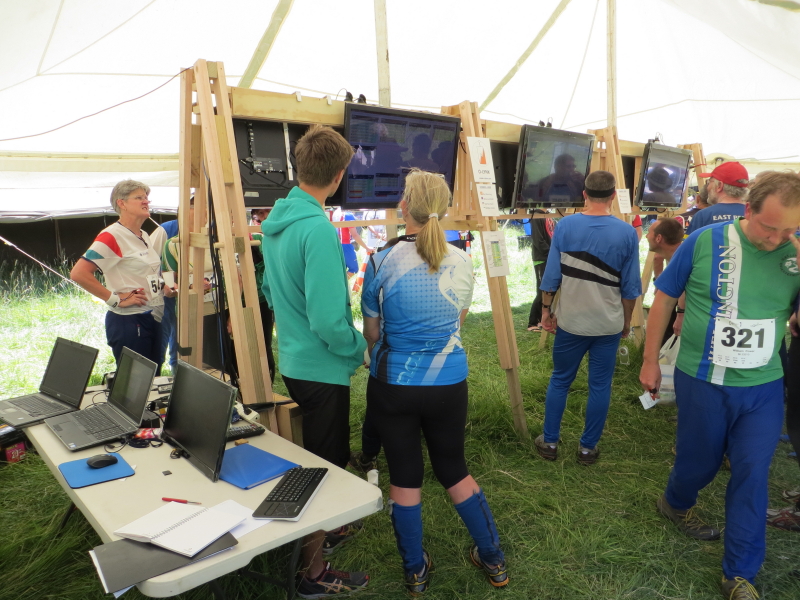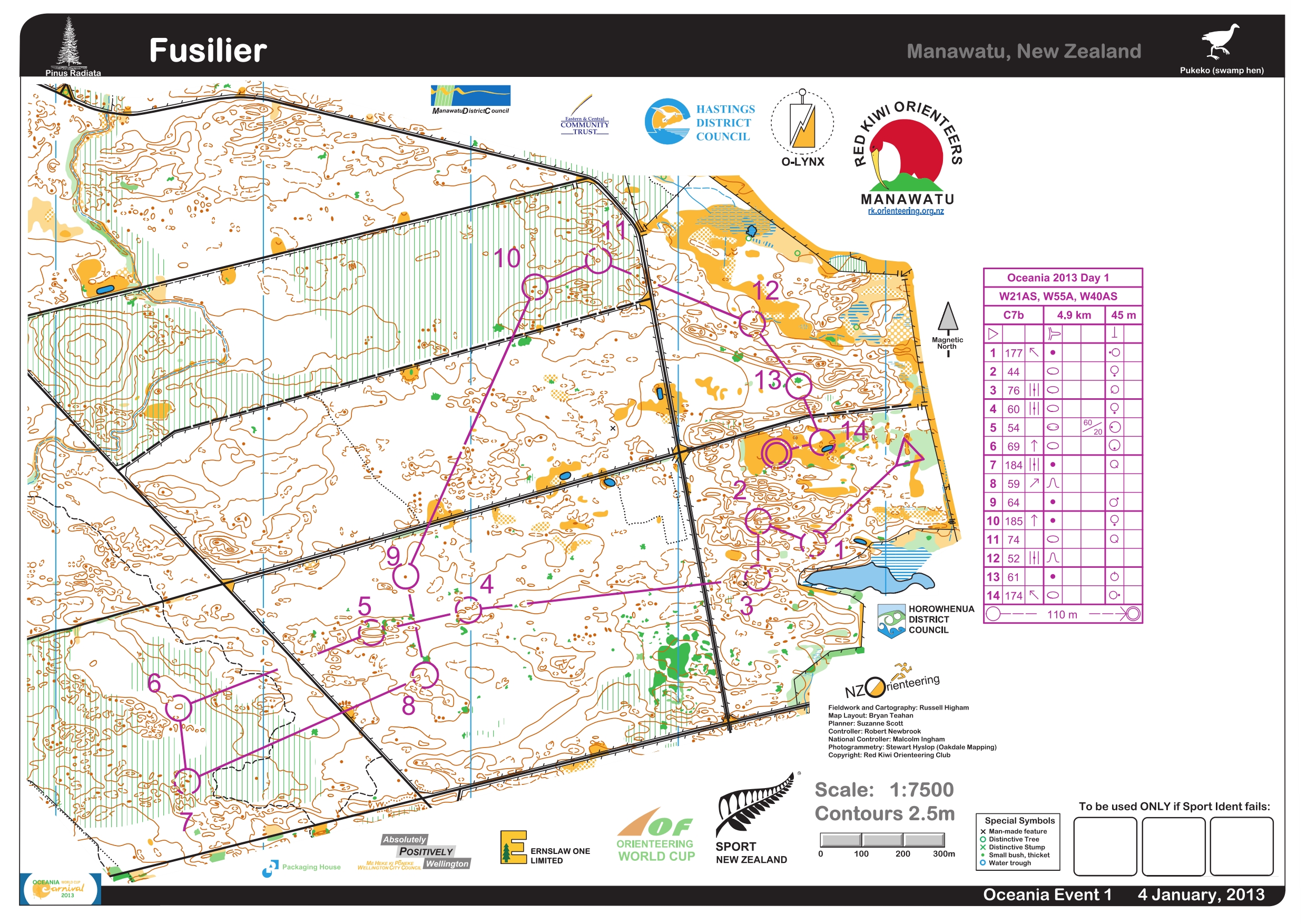 Terrain description: generally fast open mature pine forest on flat to rolling sand dunes. There are some large open clearings plus some areas of marshes which can vary in runnability.
I started out poorly, not in tune with the map scale, and drifting to the right. Found 2 before 1, then navigated well from 2 to 1 and back to 2 again. Drifted to the right going to 4, so purposely adjusted when going from 9-10. Happy to quickly recognize where I was on the trail between 9 and 10, and was fairly clean the rest of the way. Really pleased with this effort, considering the few advanced events I have done in the last year. Also glad that I went with W55 and not W50.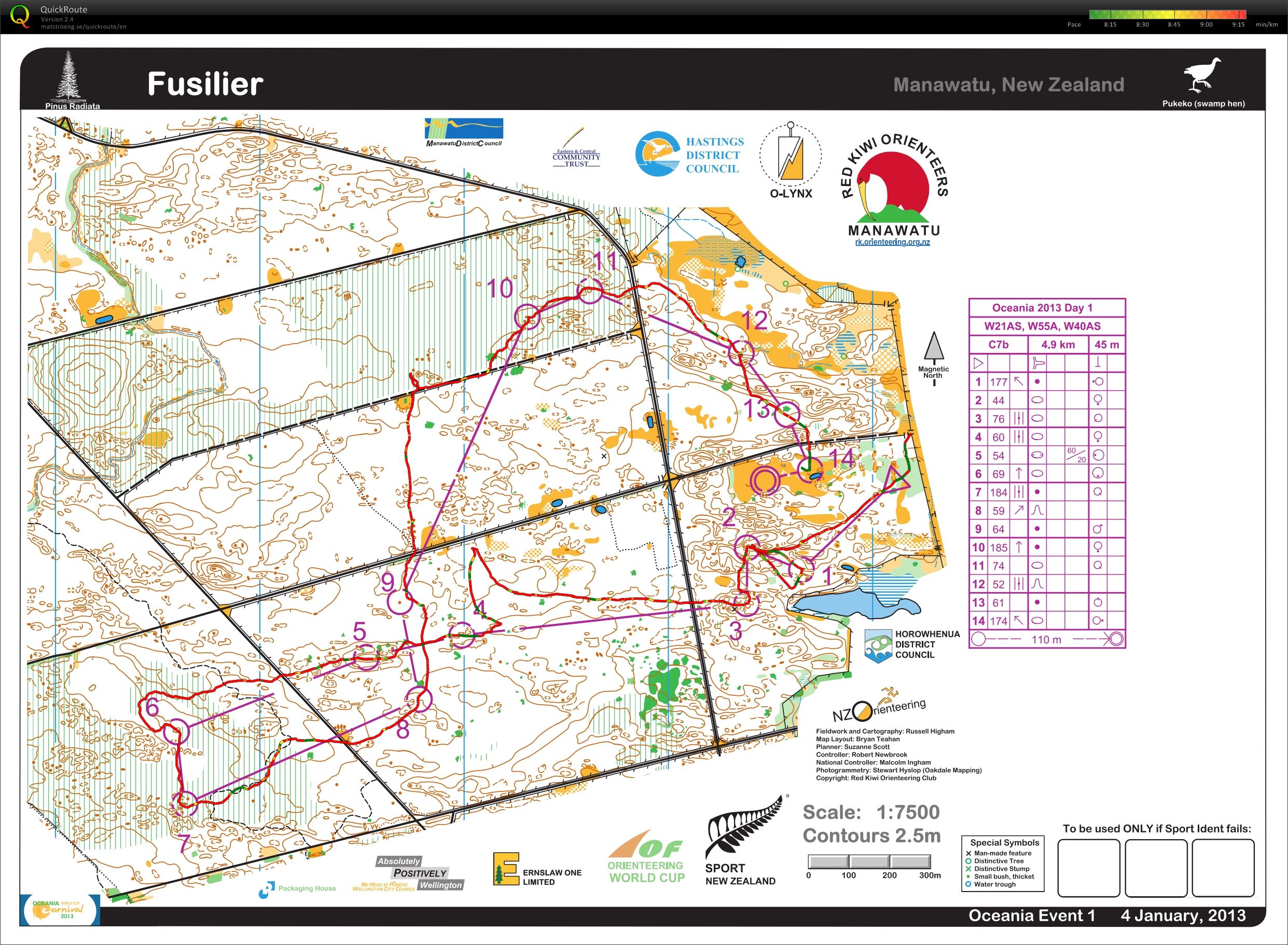 Race stats: 4.9 km, 45 m climb, 14 controls
Garmin distance: 3.91 miles with 11 m climb
Place 21/27
Time 1:15:43
Time lost: 6:42 minutes
Time per km: 15:27
A long day after breaking down the live results setup and moving it to the site for the next day. However, so happy to be traveling with such a fine group of people.
From here, we drove to the Welcome Inn Motel in Levin.